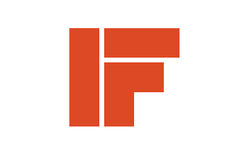 Imaginary Forces is film and television design production studio that focuses on visual storytelling and brand recognition across various media platforms. They worked on the opening and end title sequences of Guillermo del Toro's Pacific Rim.[1]
History
Imaginary Forces was established in Los Angeles, California in 1996 by Peter Frankfurt, Chip Houghton, and Kyle Cooper.[2] The company is currently managed by Frankfurt and Houghton and established headquarters in New York City in 2001.[3]
Frankfurt, Houghton, and Cooper met working at the design company of Richard and Robert Greenberg prior to its rebranding as a international design and advertising agency called R/Greenberg Associates.[4]
Primarily known in popular media for their opening title sequences for series such as Jessica Jones[5], Blade II[6], Mad Men[7], Pacific Rim, Stranger Things[8], and Boardwalk Empire, Imaginary Forces also works in all aspects of commercial advertisement, brand positioning and marketing, as well as original content. In 2016, Imaginary Forces released first feature length documentary, Sonic Sea[9] on the Discovery Channel.[10]
External Links
References