What's up folks? It is I JRPictures out to kick ass and chew bubblegum.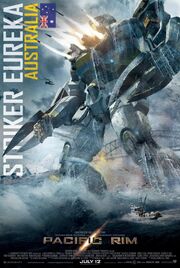 I joined this wiki cause Pacific Rim looks legitimately awesome (and since watching it, is awesome) and I want to contribute anyway I can.

I am of course an admin for my contributions to the Wiki, so feel free to message me with any questions and the like.
Also Striker Eureka is the best (and not just because I'm Aussie).